Age Rating and Scene Reporting
This section offers guidelines on how to manage content settings in Decentraland, with a focus on understanding age ratings and the importance of reporting scenes that are not categorized correctly.
Age Rating #
To maintain a safe and suitable environment for its community, Decentraland utilizes an age rating system. Scenes can be categorized into two main ratings for this purpose:
🟢 T for Teens (13+): This is the minimum age requirement as specified in Decentraland's Terms of Use . Scenes in this category may contain moderate violence, suggestive or horror-themed content, simulated gambling, and mild language.
🟡 A for Adults (18+): Scenes in this category may include intense offensive language, graphic violence, explicit sexual content and/or nudity, real money gambling, and substances like alcohol, tobacco, and drugs.
Enabling Adult Content #
By default, adult content is disabled, meaning scenes rated for adults will not load unless this setting is manually enabled. To experience Decentraland without restrictions, activate the Adult Content option in the Settings menu. You must verify that you are at least 18 years old to enable this feature. ``
Press Tab to open the Menu and navigate to the Settings section.

Find the Adult Content switch.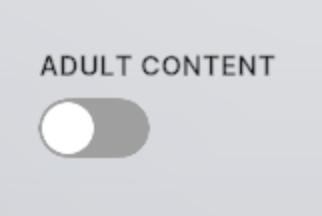 Confirm your age to activate Adult Content.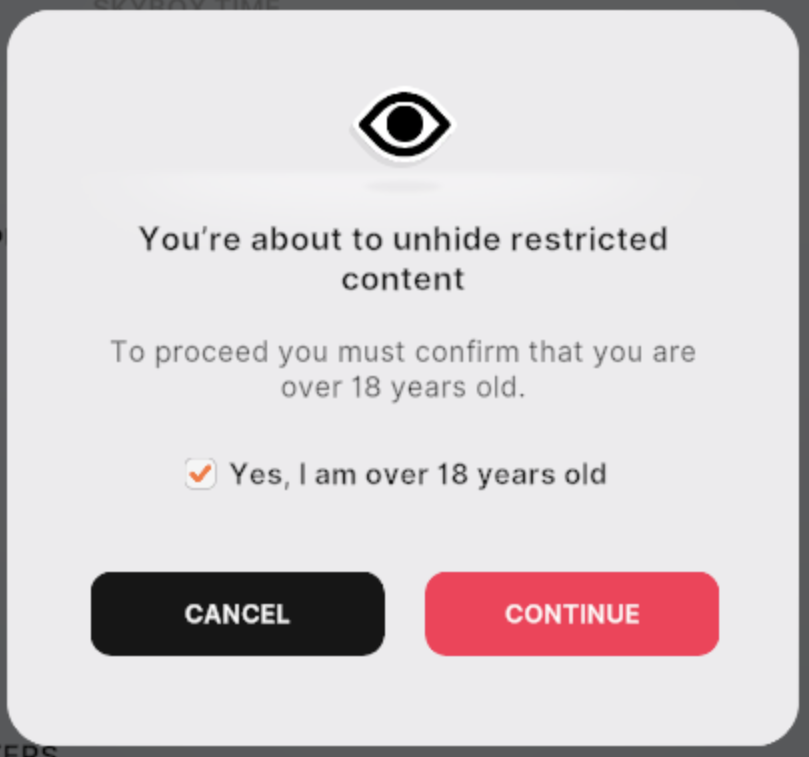 You can disable this feature again at any time.
📔 Note: Enabling Adult Content is a confirmation that you are at least 18 years old and willing to view adult-only scenes.
Restricted Scenes #
There is a third category for scenes: 🔴 R for Restricted. Content under this category will never load. This rating is applied by Content Moderators to scenes that violate Decentraland's Content Policy . Violations may include, but are not limited to:
Suspicious content or spam
Abusive or hateful content
Sexual or degrading content
Child abuse
Harassment or bullying
Promotion of terrorism/violence
IP/Copyright infringement
Scene Reporting #
Scene creators are responsible for setting the age rating when they publish a scene. If you encounter a scene that seems incorrectly rated, you can report it for review by the Content Moderation team, currently managed by the Decentraland Foundation support team.
Here's how:
Locate the Flag Scene button.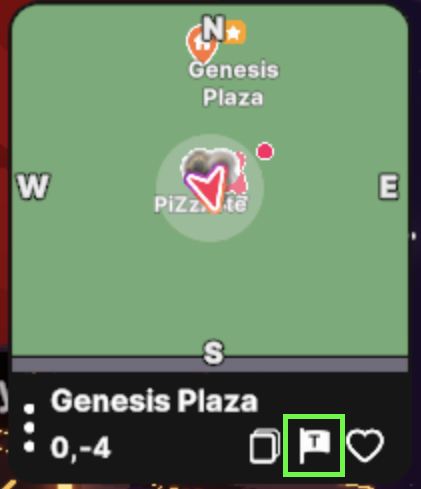 Review the Current Rate of the scene.

Choose the category that you believe the scene belongs to.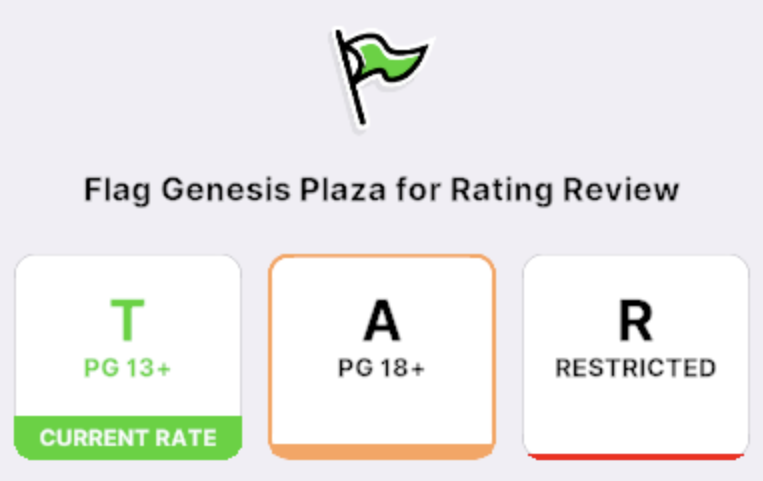 Identify the issues present in the scene.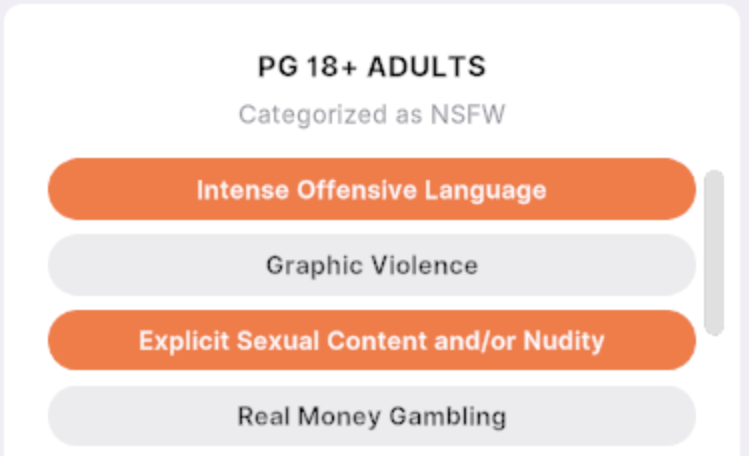 Submit the report.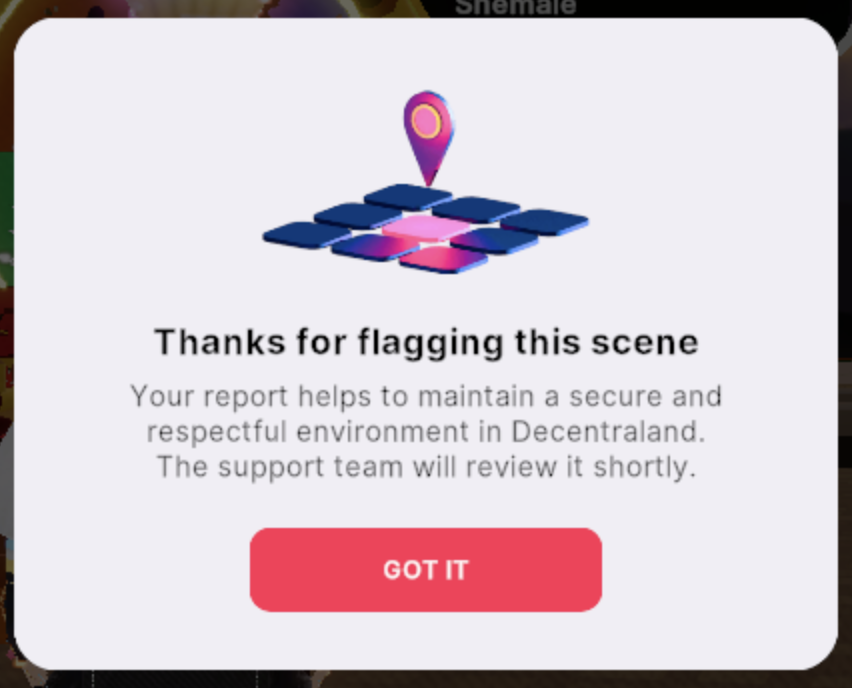 Reports are reviewed by the Content Moderation team, and scenes may be re-categorized if considered appropriate.
📔 Note: Reporting incorrectly categorized scenes helps maintain a secure environment in Decentraland. Please use the Flag feature responsibly and patiently await the review process.